The 3rd TGC Golf Tournament adalah turnamen pertandingan golf lintas angkatan khusus alumni SMA 3 Teladan, Jakarta. Acara yang rutin diadakan setiap akhir tahun ini, diadakan oleh Teladan Golf Club (TGC) yang merupakan bagian dari komunitas dibawah Ikatan Alumni Teladan (IKA Teladan).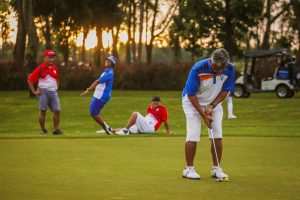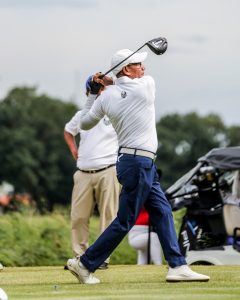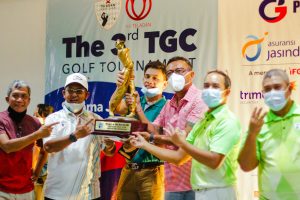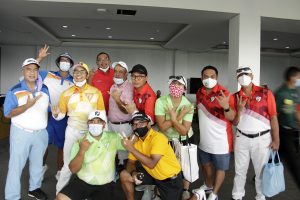 Pada turnamen edisi ke-3 kali ini, pertandingan diadakan di lapangan Suvarna Jakarta Golf Club, dan yang special pada turnamen ini adalah para pemain memperebutkan piala tetap Marsekal Fajar Prasetyo – Kepala Staf TNI Angkatan Udara yang juga merupakan alumni SMA 3 Teladan angkatan 1985. Dikarenakan masih dalam kondisi pandemik COVID-19, panitia menerapkan protokol kesehatan COVID-19 dan juga memfasilitasi untuk test COVID-19 bagi para peserta turnamen. Diikuti oleh kurang lebih 120 peserta dari lulusan tahun 1974 sampai 2016, Pemenang pada turnamen kali ini adalah tim angkatan 1991. Pemenang kali ini berhasil merebut gelar dari juara bertahan tahun sebelumnya yaitu tim angkatan 1989.
"Turnamen the 3rd TGC Golf Tournament merupakan ajang prestasi, silaturahmi, dan networking sesama alumni SMA 3 Teladan lintas angkatan" ungkap ketua penyelenggara, Anto Luthano 390, Sekretaris Jenderal Teladan Golf Club.
Selamat kepada para pemenang dan terimakasih kepada para sponsor yang sudah mendukung acara ini! Jaya-jayalah SMA 3 untuk selama-lamanya!