Rangkaian turnamen bulanan Klub Golf "Insan Golf Indonesia" (IGJ) akhirnya selesai setelah digelarnya seri pemuncak di Padang Golf Rainbow Hills pada akhir November 2020 lalu. Seri terakhir turnamen ini diikuti oleh lebih dari 50 pemain golf keluarga besar IGJ. Beberapa nama-nama tokoh nasional seperti Japto Soerjosoemarno, Sali Nasution, Indra Saksono, Endo Darmanto, Pontjo Soetowo, Abi Soerjosoemarno, Yedi Soerjosoemarno, Adi Saksono, Fino Saksono, Nico Siahaan bahkan Gading Marten pun turut meramaikan seri akhir pada tahun 2020 ini, yang dilaksanakan sesuai dengan protokol kesehatan yang berlaku.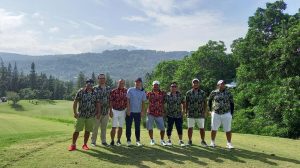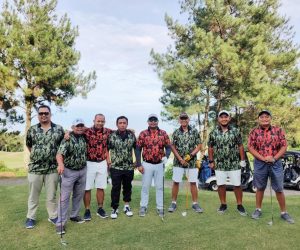 Semua pemain bersemangat menaklukkan tantangan dari tiap hole di The Mountain Course dan The Stone Hills Course, apalagi didukung dengan cuaca yang sangat cerah bahkan dilengkapi dengan kencangnya hembusan angin di beberapa holes. Tantangan inilah yang membuat sebagian besar pemain kewalahan ucap Adi Saksono yang juga Ketua Club IGJ. Namun, kendati demikian semua peserta melalui tantangan ini dengan penuh suka cita dan berhasil melaluinya. Lapangan yang cantik serta kekompakan panitia membuat suasana turnamen menjadi semakin hangat.
Secara keseluruhan penyelenggaraan seri akhir IGJ 2020 ini sangat memuaskan dan membuat hubungan kekeluargaan diantara para anggota semakin erat. Setelah mengumpulkan point dari beberapa seri sebelumnya, Sali Nasution berhasil menjadi Club Champion 2020 mengungguli beberapa pesaing ketat seperti Kiki Susilo, Endo Darmanto, Arie Joesoef dan Adi Saksono.
"Pada 2021 nanti setidaknya akan digelar 10 series Monthly Medal. Seperti tahun-tahun sebelumnya, turnamen ini akan diadakan berpindah-pindah. Hal ini tentu saja untuk memberikan pengalaman bermain yang berbeda untuk para member kami.  "pokoknya semoga semua selalu sehat, kompak dan tunggu keseruan turnament series IGJ di 2021" Ungkap Adi Saksono, selaku ketua panitia kepada GolfMagz.
Best nett overall: Sali Nasution
Flight A:
Best nett 1 : Adi Saksono
Best nett 2: Kiki Susilo
Flight B:
Best nett 1 : Brenthel Tobing
Best nett 2: Khrisna Radhitya.